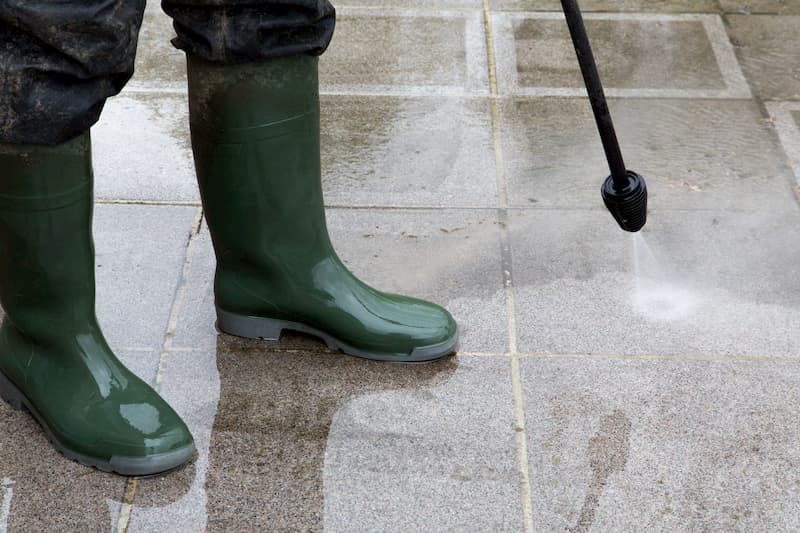 Are you looking for professional pressure washing specialists to help with your patio washing project in Baltimore? Grease-Eaters Power Washing is here to help with all your cleaning needs. Our experienced pressure washing pros are here to ensure you're getting the best clean possible, no matter the season.
Whether you're looking for a simple patio washing or fence and deck cleaning service, our experts can help. Cleaning your patio is a great way to start on all your home maintenance projects.
By investing in pressure washing for Baltimore today, you can have your patio ready for relaxation in mere days.
To set up an appointment with our pressure washing experts, call Grease-Eaters Power Washing today for your next patio washing in Baltimore!
What Are The Benefits Of A Clean Baltimore Patio?
Investing in porch cleaning or patio washing is important to the overall health and maintenance of your home. Professional patio washing doesn't just wash away dirt and grime, it breaks down the kind of mold and mildew that can break through your patio and cause issues with the foundations of your home.
By investing in seasonal patio washing, you can keep your patio in the best shape possible. One of the best benefits of your patio being maintained is that it will majorly cut down on repair bills. Oftentimes, patio damage doesn't get noticed until it's too late. The outdoor living space cleaning experts at Grease-Eaters Power Washing analyze each patio we clean individually, so you are made aware of issues as soon as they appear.
Another great benefit of professional patio washing is that you no longer have to spend hours of your time figuring out the best way to wash your patio. A professional company sends out licensed experts to assess your patio before they clean to ensure you're getting the best cleaning option for your unique patio.
The last benefit of a seasonal patio washing service is that you get a totally clean slate to start the season. Redecorating your patio is a great way to make each season your own. Before you redecorate, make sure you invest in a professional patio washing to make sure you're working with the cleanest area possible.