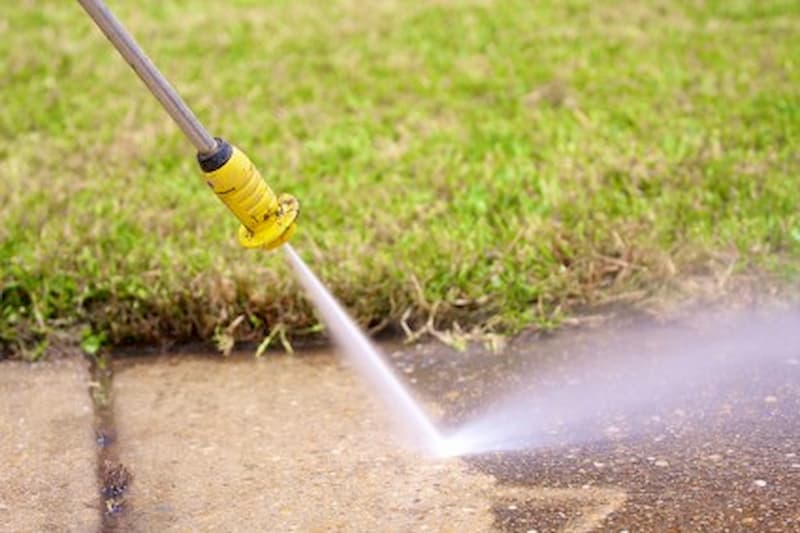 Grease-Eaters Power Washing wants to reverse the adverse effects of Mother Nature and time on your walkways and concrete surfaces. Our sidewalk cleaning has helped countless homeowners in Baltimore by washing away the dirt and pollutants that are ruining the surfaces around your home.
In case you still need a little more convincing that sidewalk cleaning is necessary, check out some of our previous work on our site. For a clean so impressive it sparkles and shines, contact our experts for some of the best pressure washing in Baltimore.
Improving Your Home Starts With Sidewalk Cleaning
Keeping your home truly clean starts from the outside in and from the ground up. Pressure washing is the most effective way to get a clean exterior, and your exterior cleaning routine should include sidewalk cleaning. The work we do will help remove:
Ugly Stains
Slippery Algae
Harmful Contaminants
Bacteria and Germs
Pest and Pet Elimination Waste
The dirt on your walkways doesn't stay there. The best way to prevent that dirt from being tracked inside is with a professional walkway washing service.
When exterior grime finds its way into your home, this causes carpet stains, can trigger allergy attacks, and lead to other health concerns. We're here to help you get serious about restoring the look of your walkways and the condition of your property.
Concrete Cleaning For Sidewalks, Patios & More
More than likely, you're oblivious to how bad the condition of your sidewalks really is. Until you've had a service performed like a sidewalk cleaning or a patio washing, you don't notice how bad the dirt has gotten. Once Grease-Eaters Power Washing cleans it, you won't believe the difference.
If you want your sidewalks to look as good as they did when they were first installed, we have the sidewalk cleaning power to make that happen. We can remove years worth of grime and even combat stubborn stains.
Sure, your walkways will look better, but what's even better is the effect it will have on your property overall. Make contact now and schedule sidewalk cleaning to improve your Baltimore home.