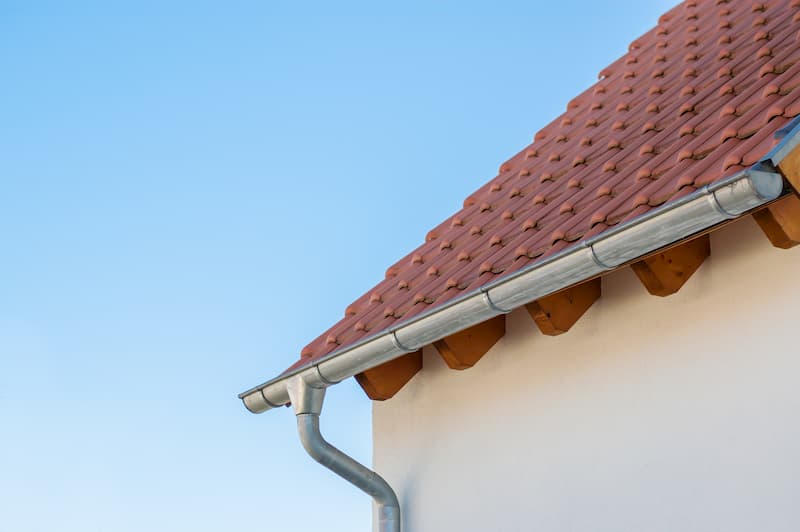 Keep your gutters flowing freely and working properly with gutter cleaning for your Baltimore area home or business. Gutter systems can be expensive to install, but they can help channel water to move it away from your roof's surface, your entryways, and your landscaping.
When your gutters are clogged with leaves and pine straw, nesting materials, and other dirt and debris, it can impede the flow of water through your gutter system. Clogged gutters can lead to pooling and breaches, which can cause damage to your flower beds, and even lead to further issues with the integrity of your structure.
The gutter cleaning professionals at Grease-Eaters Power Washing can thoroughly remove tough, impacted clogs, restoring full functionality to your gutter system. With our state-of-the-art equipment, our adjustable pressure settings, and our environmentally-friendly cleaning solutions, we'll make easy work of your gutter cleaning project. When it comes to gutter cleaning, skip the DIY and call the pros at Grease-Eaters Power Washing, your hometown gutter cleaning specialist.
Pressure Washing Enhances Your Baltimore Property
Grease-Eaters Power Washing provides pressure washing in Baltimore and the surrounding communities. Our complete line of residential and commercial exterior washing & gutter brightening services include house washing, building washing, driveway washing, roof cleaning, and so much more! From the top of your roof to the floor of your porch, the backyard fence to the edge of the front curb, our professional pressure washing services can highlight and enhance the look of your Baltimore area property, making you the envy of the neighborhood.
We use environmentally-friendly cleaning products that are safe for people, pets, and your landscaping plants, but we're tough on contaminants that can threaten the health and safety of your loved ones. Unsightly stains, pollutants, and invasive organisms are no match for the pressure washing specialists at Grease-Eaters Power Washing. Call us today to schedule services for your Baltimore area home or business.
When it's time for gutter cleaning services for your Baltimore area home or business, skip the DIY and leave the pressure washing to the pros at Grease-Eaters Power Washing!