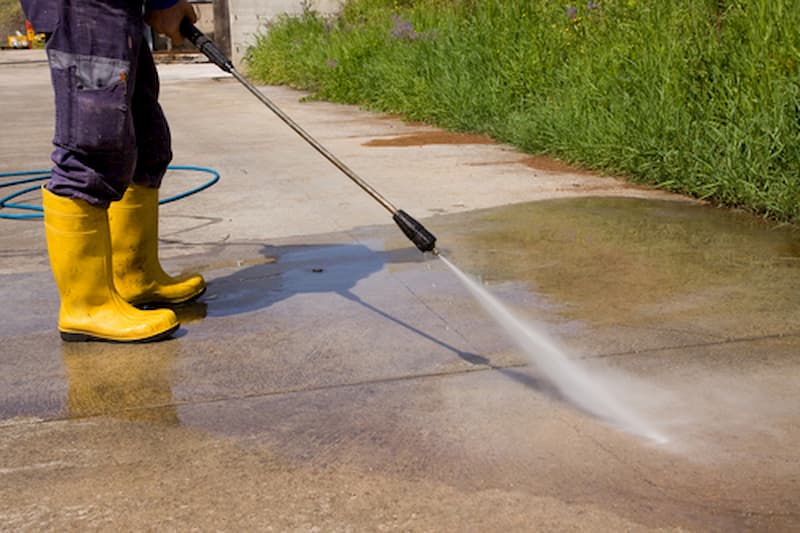 Grease-Eaters Power Washing is the top driveway washing company in Baltimore, Maryland, and we're excited to help you with all your pressure washing needs today.
Ever since we began our company, we've been committed to assisting our clients all across Baltimore with their various pressure washing needs, from driveway washing to roof cleaning, to sidewalk cleaning, and everything in between. People love coming to us because they know we'll get the job done quickly, safely, and efficiently.
Your driveway can get very dirty over time. All that built-up grime and gunk, including tire marks and oil stains, can take over your driveway quickly, and if it's not addressed, it can actually cause cracks in the asphalt. Luckily, you can avoid costly driveway repair with routine driveway washing services.
With our driveway washing service, we'll scrub every inch of your driveway, cleaning out all traces of grime that we can reach. After we're done, your driveway will look as good as new, and it'll be a long time before it gets dirty again. However, you'll want to have us come back for regular driveway washings to ensure it remains looking its best.
How Soft Washing Can Help With Driveway Washing
Soft washing, also sometimes known as no-pressure or low-pressure washing, is a gentler approach to pressure washing. We turn down the water pressure on our equipment, and we also add special soaps and detergents into the mix. This potent solution is then used to gently but thoroughly scrub away grime from most delicate surfaces, such as vinyl siding or shingled roofs. In some cases, we may use similar tactics for other surfaces, such as on your driveway. The soap can effectively eat away at the grime, leaving behind a polished and clean-looking area. Don't worry; our soft washing soaps are completely eco-friendly and safe for your home, your property, and the environment.
Interested in finding out more about pressure washing for Baltimore? Don't be afraid to reach out to us today. When you call Grease-Eaters Power Washing, you'll reach a knowledgeable and friendly representative who will answer your questions and concerns. We want you to know that we're looking out for your best interest, and we want to help you transform the look and feel of your Baltimore home. Call our Baltimore offices today for your next driveway washing service!