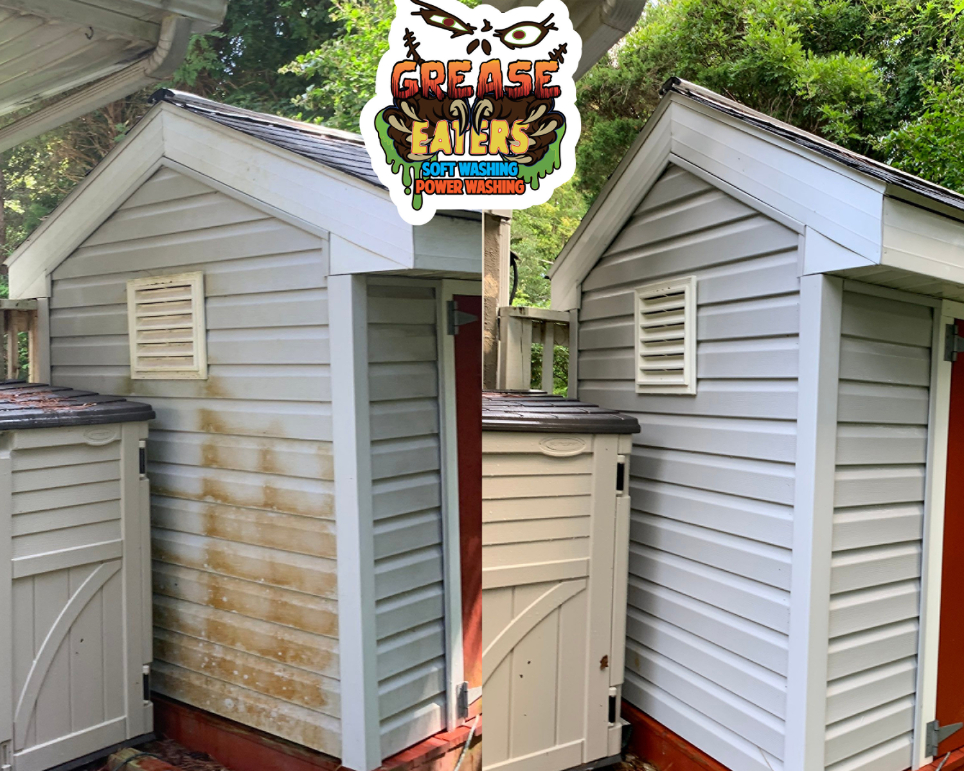 Keeping your house washed regularly is important for several reasons. First and foremost, it helps to keep your home clean and presentable, which is important for maintaining a healthy and comfortable living environment. Regular washing can also help to prevent the growth of mold, mildew, algae, and other harmful bacteria that can cause health problems for you and your family. Additionally, washing your house can help to extend the life of your siding and other exterior surfaces by removing dirt, grime, and other debris that can damage them over time.
Using a biodegradable algaecide soap solution, such as the one offered by our company, can be an effective way to clean and sanitize your home while minimizing the impact on the environment. Biodegradable soaps are designed to break down quickly and easily in the environment, which means they won't contribute to pollution or harm wildlife. This is especially important if you live near a body of water or in an area with sensitive ecosystems.
Supporting a local, family-owned business like Grease Eaters Power Washing can also have several benefits. By working with a local company, you can support the local economy and help to create jobs in our community. Additionally, local companies often have a better understanding of the unique needs and challenges faced by homeowners in the area, which can help to provide more personalized and effective services.
Gallery