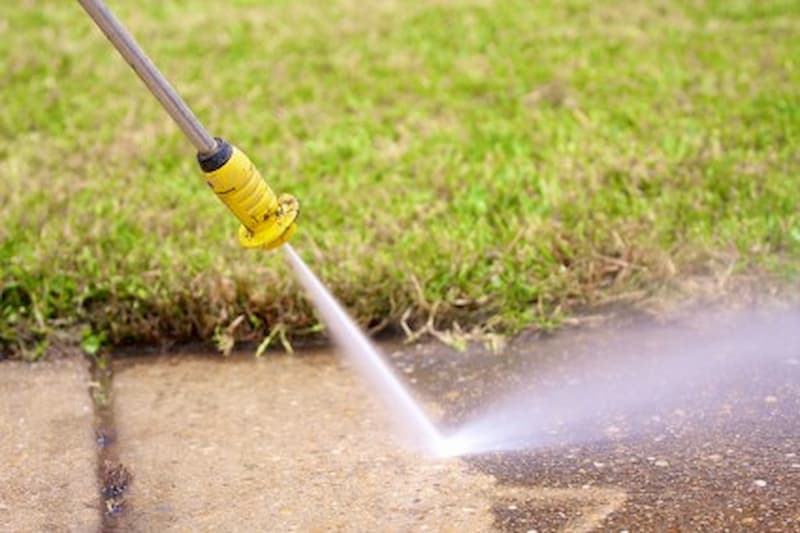 Stevensville residents know to trust Grease-Eaters Power Washing for all their pressure washing projects. Our company offers reasonable prices, starting with a free quote, and expertise to remove all the tough stains at your Stevensville home. Our services include house washing, sidewalk cleaning, oil stain removal, patio washing, and more. We also have the specialty of offering graffiti removal if you're a victim of vandalism. Let Grease-Eaters Power Washing handle all your pressure washing services in Stevensville; contact us today.
Quality Roof Cleaning In Stevensville
You want to hire the best pressure washing company for roof cleaning in Stevensville, and you can trust Grease-Eaters Power Washing.
Your roof can be expensive to repair and even more costly to replace. Protect the shingles and adhesives on your roof from damage with our soft wash process. We use a low-pressure sprayer to gently remove algae, mold, mildew, and other build-ups. Pressure washing also extends the life of your roof by removing these harmful substances that will break down the roof materials over time.
Hiring a professional pressure washing for roof cleaning of your Stevensville home is a good idea as this difficult chore can be dangerous and you need to know how to best protect your roof from unwanted damage during pressure washing.
Stevensville's Superb Pressure Washing Company
Grease-Eaters Power Washing can be trusted for all the pressure washing projects at your Stevensville home. We recommend house washing at least once each year to keep your curb appeal in top form. Regular fence & deck washing and patio washing are ideal for keeping your outdoor living spaces ready for entertaining guests and relaxing in the sunshine. For tough stains like oil, we know the best cleaning solutions to power them away. There is no pressure washing job in Stevensville we aren't prepared for!
For more information about all of our residential and commercial services, contact our Stevensville offices today or ask for a free pressure washing quote or estimate.