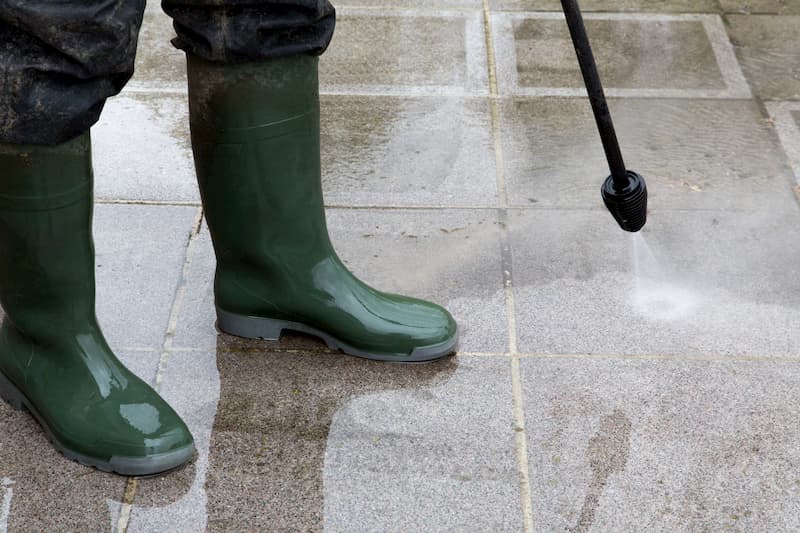 Something to know if you live in Jerrettsville is that Grease-Eaters Power Washing is here and ready to offer you some of the best pressure washing services around. We are a growing business that offers quality pressure washing services and we want to service your exterior surfaces.
Our business knows more than a thing or two when it comes to pressure washing and guaranteed satisfaction. Pressure washing is what we do best and we know that our results will astound you. Please take a better look at our site so that you can see exactly what we do when we've done it, and what we can do for you and your property here in Jerrettsville.
Pressure Washing By Jerrettsville Specialists
Jerrettsville residents should definitely look into getting pressure washing services for their exterior surfaces. These services can greatly improve the image and overall state of your exterior surfaces. Pressure washing is truly something to behold nowadays.
Grease-Eaters Power Washing offers a plethora of pressure washing services that are sure to satisfy and delight clients all across Jerrettsville. Our experts are well-versed in how to deliver results that will astound and make you feel confident in the state of your exterior surfaces.
Some of the pressure washing services that we offer here at Grease-Eaters Power Washing can be found below:
Commercial pressure washing
Driveway washing
Sidewalk cleaning
Fence washing
Gutter cleaning
And more!
Be sure to contact us for the full list so that we can answer any of the questions you might have. We're here for you and we can't wait to help you on your pressure washing journey.
Superior Roof Cleaning On Jerrettsville
Jerrettsville residents can get the best service to ensure that their roof is clean and protected from the surrouding environment. An annual roof cleaning means that your roof is free from the grime, dirt, mold, and more that has been infecting it over time. It also helps make your roof look clean and fresh longer.
While roof cleaning is something that might not have crossed your mind as a homeowner, we're glad it is now. Jerrettsville residents should most definitely look into investing in roof cleaning services that are highly-rated and of the absolute best quality. Grease-Eaters Power Washing offers that to you!
For more on our roof cleaning service, explore our site and contact us so that we can schedule your roof for a cleaning today.