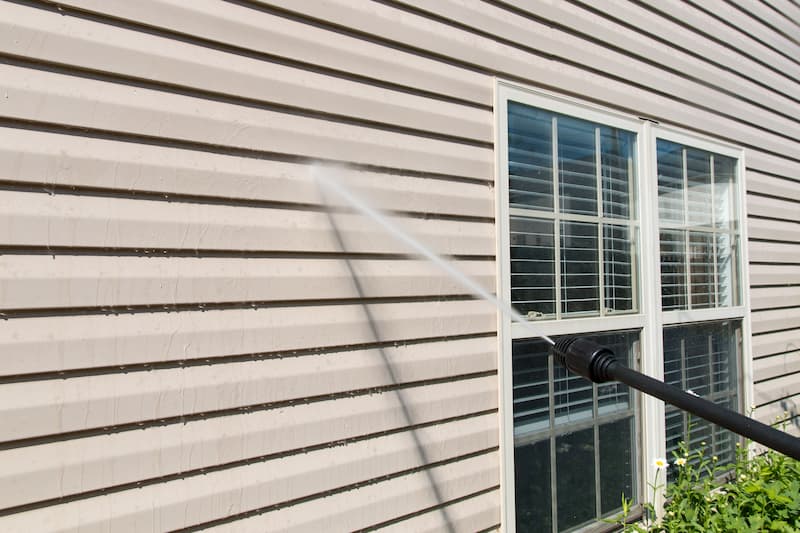 Do you have a big event coming up that requires pressure washing your house or business in Columbia? Are you working towards putting your Columbia home on the market? Or do you just want the peace of mind that comes with a pristine, clean, bright home? Our pressure washing professionals can assist you on any occasion!
When rust, dirt, mold, mildew, or algae wreak havoc on the look of your house's exterior and the quality of the air within your home, it's time to hire a pressure washer. Our Columbia staff has extensive experience from storefront washing to house washing, and we'd love to show you what a clean exterior truly looks like. We recognize the value of a clean house and can assist you in restoring your soiled exterior. Trust the professionals at Grease-Eaters Power Washing for premium pressure washing services in Columbia!
Avoid Columbia Property Repairs With Roof Cleaning
The roof is one of the most important components of any home since it protects the occupants from the elements and weather. When contaminants such as mildew and moss stay on your roof for a long period of time, it degrades. When you hire pressure washers to clean your roof, you save money by avoiding costly repairs, and your roof will last longer.
Most Columbia homeowners rely on pressure washing companies like Grease-Eaters Power Washing to clean their roofs since they lack the required equipment and experience. A professional pressure washing company such as ours will thoroughly inspect all parts of your roof to guarantee that no mold or mildew grows. Working with a professional cleaning service that specializes in proper roof cleaning techniques may help you save time and money!
Keep Your Columbia Property Dirt-Free With Pressure Washing
Pressure washing services are a fantastic option for keeping your house and property in good condition. Investing in a pressure washing service will result in improved curb appeal and a property free of dust, grime, and debris. If you need pressure washing or property care in Columbia, look no further than Grease-Eaters Power Washing. We're always working to offer you the finest pressure washing techniques available so that you and your family may live in a healthy, clean environment.