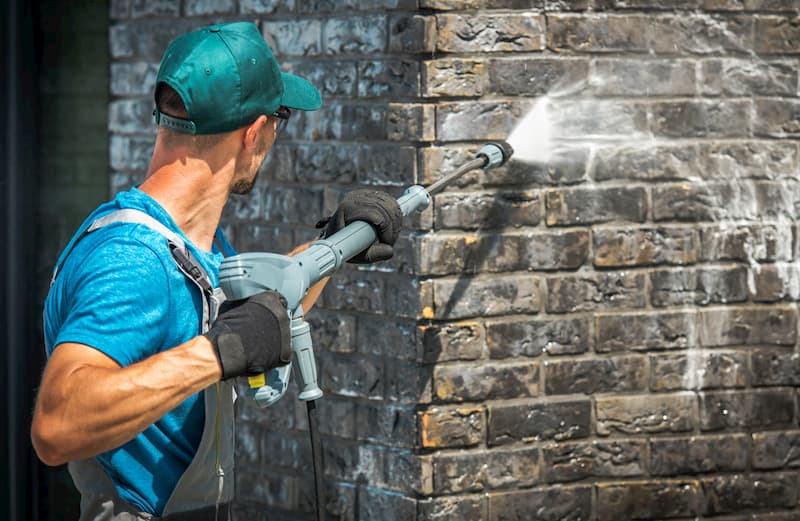 If left unattended, years of exposure to natural elements like rain cause the exterior of a once pristine home to begin to accumulate algae, grime, dirt, and stains. In many cases, Annapolis homeowners don't even notice the gradual deterioration of their property investments until it's too late, but with some careful attention from the professional pressure washing experts at Grease-Eaters Power Washing, we can restore your Annapolis home and make it look like new again!
Hiring a residential pressure washing service to maintain the cleanliness of your Annapolis home also helps to make sure your home continues to be a healthy environment to live in. Unsightly, dirt, algae, mildew, and grime provide the perfect environment for mold and spores to grow, but you can erase that worry by employing regular pressure washing services and treatment to eliminate and prevent these accumulations from happening.
Our Roof Cleaning Pros Are The Best In Annapolis!
At Grease-Eaters Power Washing, we offer roof cleaning in Annapolis to take care of the moss, lichen, and algae on your roof. Leaving these organisms to flourish greatly reduces the lifespan of your roof, but our pressure washing process safely cleans off these organisms which in turn will lengthen your roof's lifespan. We use no pressure so there will be no damage to the shingles.
The only way to safely clean the growth off of your roof is to treat it with a soft wash system and let the growth die slowly. Once the organism is dead the roots will shrivel and let go organically, so there will be no granule loss to the shingles affected. Using pressure on a roof will damage the shingle and cause your roof to need replacement.
With our seasoned Annapolis pros, there will never be damage caused to your roof, guaranteed.
We Offer Custom Pressure Washing Services For Your Annapolis Home Or Business
We use a soft wash system, which means you can rest assured that no damage will be caused to the outside of your home during the house washing process. Soft wash systems use little to no high pressure. Don't let these organisms literally eat you out of house and home! For more info on pressure washing, house washing, roof cleaning, and more, contact our Annapolis offices today!