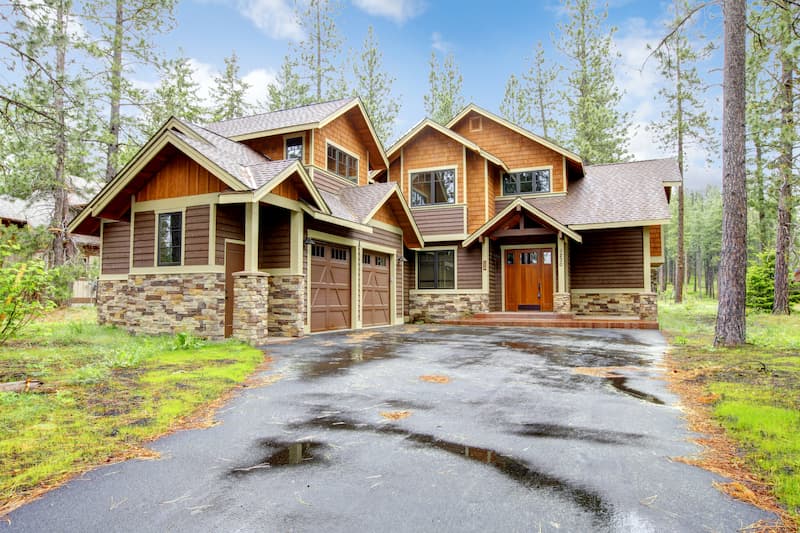 Grease-Eaters Power Washing is here to help Joppa homeowners put our pressure washing skills to the test. We'll show you firsthand why we're the preferred choice for exterior surface cleaning in this area and surrounding towns. The good news is that we also provide commercial cleaning with the same high standards, quality, and results.
The difference between before and after our cleaning is like night and day. Before our team moves in, your siding may be dark and covered with black dirt and green grime, but our power washing will change that. We'll restore and beautify your property to sparkling clean condition.
Do yourself a favor and call our company to request service in Joppa, as soon as possible. You won't believe the magic we perform to improve the appearance of your and condition of your residential or commercial property.
Top-Notch Joppa Roof Cleaning Crew Working For You!
While the employee at your local hardware store in Joppa may try to convince you roof cleaning is a suitable DIY task, we beg to differ. Power washing is better left to trained and experienced pros. Without training and experience, you could end up damaging your home or suffering personal injuries.
What you really need is professional cleaning, and soft washing is the preferred method for roof cleaning. At Grease-Eaters Power Washing, we use a method of no-pressure washing that is safer but highly effective for cleaning delicate surfaces. However, there's no need to worry because we can still wash away:
Dirt
Algae
Stains
Pest Elimination
Corrosive Contaminants
Bacteria
Take a moment to read our previous reviews, then call us to request your free estimate.
Meet Joppa's Preferred Team For Pressure Washing
It's good to know you always have a reliable resource readily available to take care of power washing for your home or business. We offer the exterior surface cleaning options that our commercial and residential clients need, such as:
Commercial Graffiti Removal
Residential Sidewalk Cleaning
Commercial Dumpster Pad Cleaning
Residential Gutter Cleaning & Brightening
Commercial Gas Pump Washing
To schedule an appointment for your commercial or residential pressure washing in Joppa, call us now.