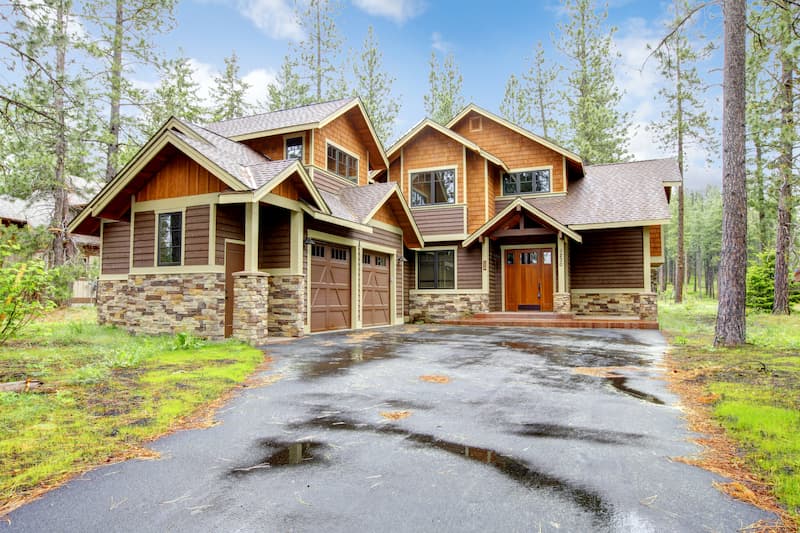 At Grease-Eaters Power Washing, we work hard every day to provide you with exceptional quality service in Fallston and surrounding areas. Our pressure washing menu includes residential and commercial property options, all with the same promise of 100% satisfaction. There's no reason to let dirt and grime continue to build up and tarnish your curb appeal and potentially damage your exterior. However, there's even less reason to make power washing a DIY job and possibly cause property damage or, even worse, bodily injuries.
It's easy to lose sight of how badly your home or business needs exterior cleaning, but we're here to help by reversing the effects. Contact us in Fallston immediately to get a free quote and schedule a service appointment. We're eager to show you firsthand how we've earned our flawless reputation and maintained it for years.
Fallston's Preferred Roof Cleaning Crew
From time to time, the rooftop of your Fallston home needs professional roof cleaning, and we're happy to provide that for you. We use safe but effective soft washing methods to rid your roof of:
Mildew and Mold
Organic Debris
Bacteria
Dirt and Black Streaks
Spots and Stains
Consider roof washing a vital part of your home maintenance routine, and you'll be able to keep it in tiptop shape. Remember, roof cleaning isn't just about curb appeal, although that matters too. Routine cleaning for your roof helps prevent issues from developing, and that can be the difference between repairs and total roof replacement.
When was the last time you had your roof professionally cleaned? Change that by calling us now and scheduling an appointment for roof cleaning and other pressure washing services in Fallston.
Homes & Businesses In Fallston Sparkle From Our Pressure Washing
One of the great things about having Grease-Eaters Power Washing to work with is that you always know who to call for exterior surface cleaning for both residential and commercial property. Please choose from our extensive menu of expert services, including but not restricted to:
Residential House Washing
Commercial Storefront Cleaning
Residential Patio Washing
Commercial Graffiti Removal
Residential Sidewalk Cleaning
Commercial Gas Pump Washing
The work we do improves the appearance and condition of key features of your property. We're honored to work with so many local home and business owners in Fallston and neighboring communities.