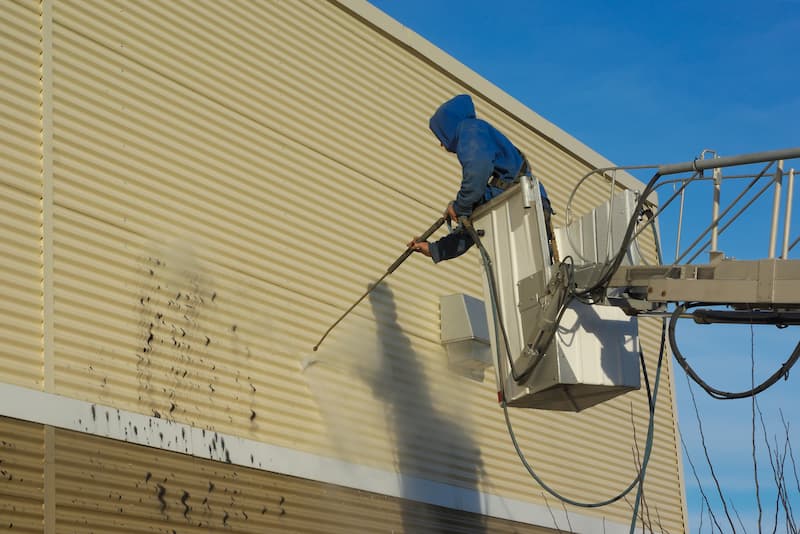 The people of Bel Air deserve a fine and shining residence, and Grease-Eaters Power Washing can help clean up their homes. We at Grease-Eaters Power Washing are ready for the toughest pressure washing jobs that will scare off the competition.
Have your outer walls not been washed in 20 years? Grease-Eaters Power Washing can handle it. Does your Bel Air restaurant need a boost to stand out above the competition? Then call on our restaurant washing pros!
There's no other company in Bel Air that will treat you so well, get the work done as fast, or have you coming back year after year for their services like Grease-Eaters Power Washing will. And if you don't believe us, check our testimonials page!
Grease-Eaters Power Washing Is The Best Company Available In Bel Air For Roof Cleaning
Roof washing is a complicated procedure that takes a steady hand and an experienced washer to do well. An inexperienced pressure washer can irreparably damage your roof, leaving you with the job of replacing your shingles.
Grease-Eaters Power Washing understands the risks to safety and property involved in pressure washing a roof. You won't find a better company in Bel Air to wash your roof than Grease-Eaters Power Washing.
Roof washing is not only potentially harmful to your roof but also to the inexperienced worker. At the end of the day, the difference between an amateur and an expert is that the amateur is a lot more likely to slip.
We Are Bel Air's Pressure Washing Pros
Bel Air deserves the best in pressure washing for its residents and businesses, and our team at Grease-Eaters Power Washing is the best. We'll wash away any chance you'll have of going with another Bel Air pressure washing company with our affordable rates and excellent customer service.
When the years of mud and dirt start widening the cracks on your Bel Air property, consider calling the pressure washing experts at Grease-Eaters Power Washing to clean up for you. Nothing beautifies your property more than washing away a decade of dirt!