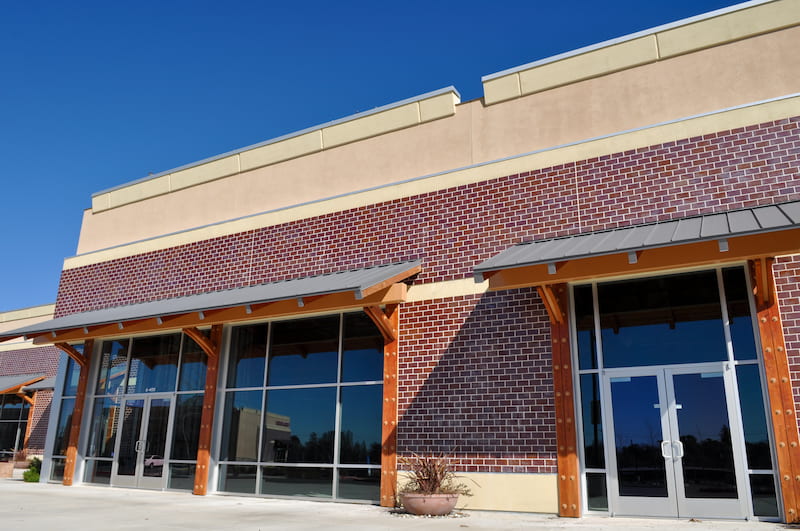 As storefront cleaning experts we understand that for a Baltimore business owner, image is everything! Creating a warm, inviting atmosphere is not only crucial to attracting new customers but maintaining your profitability. Stained awnings and dirty sidewalks can project an unappealing image for a passerby. You want your building's exterior to help maximize your full commercial potential through exceptional cleanliness.
Your company is your livelihood and you can't afford to hire an unprofessional and untrained storefront cleaning business. From strip malls and homeowner's associations to restaurants and apartment complexes, you need a trusted name to not only extend the longevity of your building but also bring all the knowledge needed to complete the job correctly, the first time. The experienced storefront cleaning team at Grease-Eaters Power Washing has been pressure washing in Baltimore for years, and we'd love to share that experience with you.
Our Storefront Washing Services Are Suited To Your Specific Needs
Grease-Eaters Power Washing is proud to offer a wide range of commercial and residential services to our customers, from building washing to facade washing to specific surface washing services in-between (concrete, gutters, and more).
However, we are also proud to offer safe and effective soft washing services. Minimally intrusive and safer on exteriors, soft washing has left numerous stores and commercial spaces looking brand-new. Utilizing green and eco-friendly cleaning solutions, we ensure that bacteria and mold growth are killed on the spot.
Starting off with a combination of cleaning agents designed to remove any contaminant build-up, our pressure washing team will apply an initial coat to break up any debris accumulation. After allowing the solution to seep into the surface, we simply wash it away with low-pressure water, which avoids any unnecessary damage to your sidewalks, storefront, or signage. The end result is a crisp, clean exterior that will keep your customers coming back time and time again!
Your company's outside appearance is extremely important to you and your customers. It deserves to be protected with regular storefront cleaning treatments to remove any unsightly stains and damage that may build up over time. For a free estimate and consultation of your Baltimore business, contact our storefront cleaning experts today!