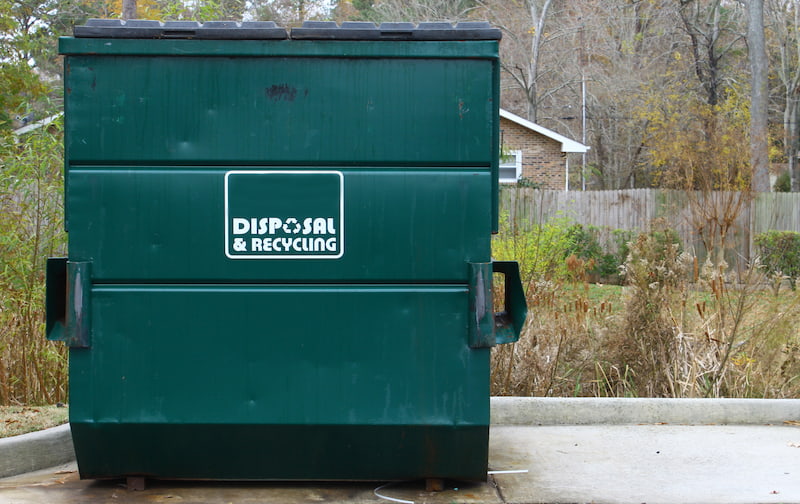 When you have a dumpster for your Baltimore business or restaurant, you know how hard it can get to keep that area clean. If you're having trouble making sure your dumpster area is free of nasty smells and trash, look no further than Grease-Eaters Power Washing for when you need a dumpster pad cleaning service.
Trash is inevitable, especially when you run a business, and when that trash builds up in and around your dumpster, it can create some issues. Garbage attracts pests like cockroaches, rats, raccoons, and even stray cats and dogs. It's possible that these creatures carry disease, making your business less sanitary and a health hazard. Not to mention, trash stinks! As a Baltimore business, dumpster pad cleaning should rank high on your priority list, and we want to be the name you can count on.
Keep Your Dumpster Pad Clean & Safe
Some may wonder why you would clean where your trash goes… it's only going to get dirty when you throw away more trash later! But it's highly recommended by pressure washing experts to get routine dumpster pad cleaning to improve your business's overall appearance, keep your customers and employees healthy, and eliminate risks for accidents like slips and falls.
A dirty dumpster pad can pose more risks than you think possible. Tossed away food inside can attract pests like rats and roaches, who could move from hanging out in and around your dumpster to checking out the inside of your business. Dumpsters are also the perfect place for harmful bacterias and molds to breed and present health risks to anyone who uses your dumpster, including your loved ones. At Grease-Eaters Power Washing, we're proud to be the leader in Baltimore pressure washing, offering dumpster pad cleaning services so your business and the people around it can stay safe and happy.
Reliable Cleaning Pros
We don't just offer commercial dumpster sanitation services for Baltimore businesses. We have a variety of pressure washing services we use to beautify the area, including graffiti removal and building washing. When your business or commercial property needs a thorough clean to look and feel beautiful again, don't hesitate to call Grease-Eaters Power Washing. We are the dumpster pad cleaning and pressure washing team you can rely on to provide the best services and cleanest results in town.